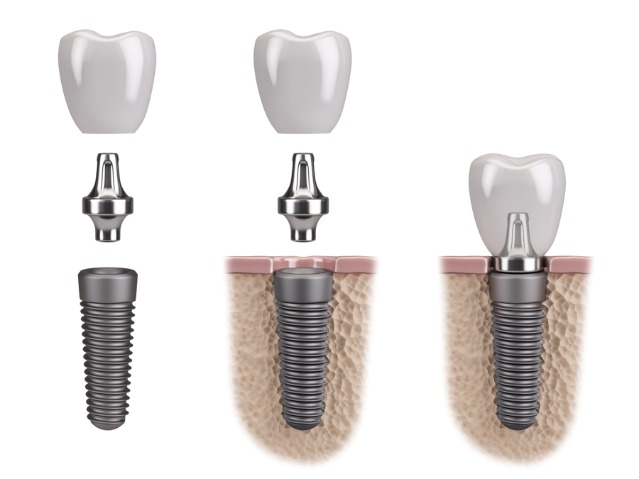 When it comes to stressful or unpleasant situations, there's no question that going through airport security is near the top of the list. And if you happen to have dental implants, you may find yourself with the additional stress of wondering, "Will dental implants set off metal detectors?" The good news is that the chance of your implants being detected is fairly low, and most people who have them pass through security without issue. Keep reading below to find out how metal detectors work and three reasons that could explain why dental implants are rarely a problem!
How Do Metal Detectors Work?
Metal detectors work by using brief pulses of an electrical current to create an electromagnetic field around an object. This produces a type of "echo" that can be measured to provide a reading. Non-metal materials create a smaller, shorter echo that doesn't trigger the alarm, while metals energize the electromagnetic field to a greater degree and produce a longer echo that makes the alarm go off.
Will Dental Implants Set Off a Metal Detector?
Dental implants are an outstanding choice for tooth replacement and provide many benefits over options like bridges and dentures, including superior chewing strength, bone preservation in the jaw, and the ability to last a lifetime. Simply put, they're the next best thing to natural teeth, which explains why they're so popular!
In fact, an estimated 3 million people in the U.S. have at least one, so thousands of people with dental implants go through airport security each year. And while they're occasionally detected by metal detectors, it doesn't happen very often. Here are three theories that may explain why:
Titanium is only weakly magnetic – Whereas the metals that are often used in joint replacements and reconstructive surgeries (like nickel and cobalt-chromium) often set off metal detectors, titanium is typically used in dental implants and has a much lower magnetic field.
Dental implants are very small – Dental implants are tiny, typically between 3-5 mm in diameter and 6-15 mm in length. Compared to something larger like a belt buckle or set of car keys, such a small amount of metal isn't detected as easily.
Your jawbone provides insulation – There's no clear evidence to confirm this theory, but it may be a factor that makes it more difficult to detect dental implants.
Finally, don't forget that in a worst-case scenario you can simply explain to TSA that you have dental implants. They're accustomed to letting passengers through who have metal joint replacements, pins, screws and plates, so this isn't much different.
And with all the oral health benefits of dental implants, the outside chance of having to spend a little extra time at airport security is well worth it!
About the Author
As a family dentist who is committed to excellence in everything she does, Dr. Chelsea A. Benza enjoys educating her patients on a variety of topics, including why their dental implants aren't likely to set off metal detectors. If you have questions about dental implants or any aspect of your oral health, she can be reached via her website or at (239) 249-8582.