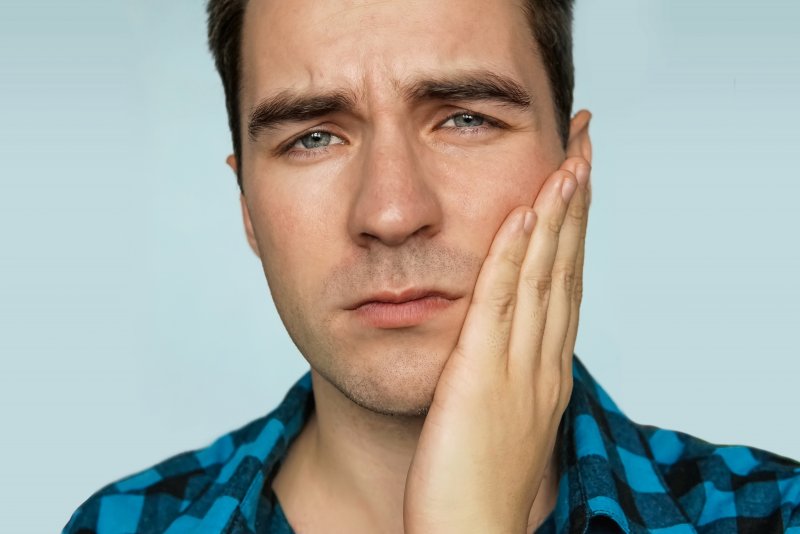 According to The Global Burden of Disease Study 2017, tooth decay is the most common oral health condition. Even if you've never had a toothache before, we all know that tooth decay is bad for you. Though cavities are easy to fix if they're caught early on, underestimating them or leaving them untreated can lead to a potentially deadly tooth infection. Luckily, prevention is simple enough with a good oral health routine.
What Causes Teeth to Become Infected?
A tooth infection occurs when bacteria invade the pulp and spread to surrounding tissues. This can be caused by trauma, cavities, gum disease, a cracked tooth, or a variety of other factors. Some common signs of a tooth infection include:
Persistent bad breath
Bitter taste in your mouth
Loose teeth
Red or swollen gums
Open, draining sore on gums surrounding the infected tooth
Tooth is sore, throbbing, or overly sensitive
Difficulty chewing
Pain that radiates to jawbone
Fever
Swollen neck glands indicating that infection is spreading to other parts of the body
How an Infected Tooth Can Be Deadly
When a tooth infection is left untreated, your body reacts by working harder to fight bacteria. This bacteria can enter your bloodstream through the pulp of the infected tooth leading to a dental abscess, or a pocket of pus. The abscess can lead to an infection of the blood stream called sepsis. Sepsis is potentially life-threatening, and symptoms include body swelling, reduced blood platelet count, increased heart rate, reduced urination, confusion, fever, chills, difficulty breathing, and hyperventilation. According to the National Institutes of Health, sepsis is five times more likely to kill than a heart attack or stroke. Luckily, most bacterial problems that can cause sepsis are treatable or preventable with regular dental care.
How to Prevent Tooth Infection
Though the best way to handle a tooth infection is to visit your dentist, there are several steps you can take to avoid it all together. The best ways to avoid tooth infections include:
Visiting your dentist for cleanings twice per year
Brushing twice per day and flossing once per day
Using mouthwash and toothpaste containing fluoride to strengthen the enamel and help it fight off acid and bacteria
Flossing and brushing teeth after meals whenever possible to remove plaque and food particles
Not using your teeth to open things to avoid chipping or cracking them
Using a mouthguard when playing sports to avoid injury to the teeth, jaw, or gums
In most cases, a toothache means a trip to the dentist and nothing more. Make sure to let your dentist know if something is bothering you to avoid further complications so you can live a long, healthy life.
About the Practice
At Galleria Dentistry, we know a thing or two about oral health. Our family-run practice aims to make patients feel welcome and at peace by treating them to compassionate, professional dental care that's individually tailored to your unique oral health needs. We use the latest in dental technology to make your treatment reliable and effective. Our trustworthy staff of dental professionals can't wait to help you achieve the smile of your dreams. See the Galleria Dentistry difference for yourself! To learn more about how tooth infections can impact your overall health, call us at (239) 592-5112 or visit our website.