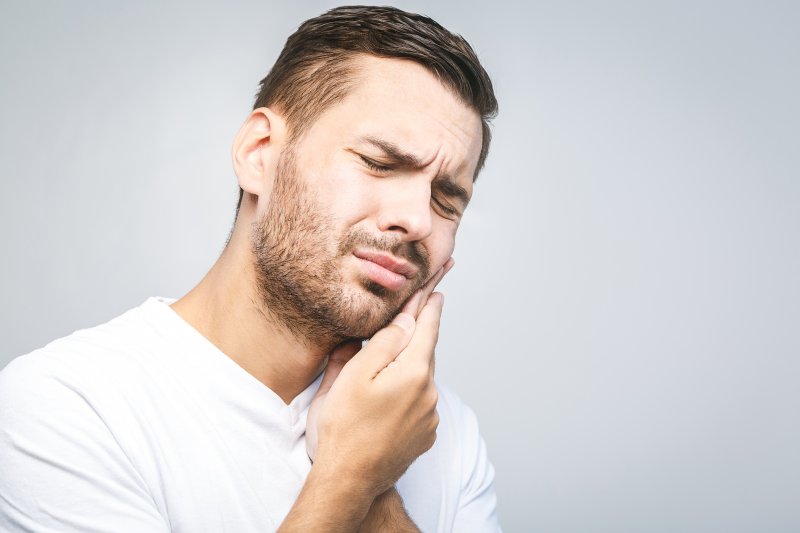 A tooth infection occurs when bacteria gets inside of a tooth and starts to damage the pulp. Without proper treatment, the tooth infection will continue to get worse. It may spread to other parts of the mouth and can even get into the bloodstream and harm other parts of your body. This may lead to serious health complications. Read on to learn about a few common signs of tooth infections as well as how this can impact your overall health.
7 Signs of a Tooth Infection
Knowing what symptoms to look out for will help you catch a tooth infection in its early stages. A few possible symptoms of an infected tooth include:
Swollen lymph nodes in your neck or under your jaw
A severe, persistent, and throbbing toothache
Tooth soreness when chewing or biting
Swelling in the cheek or face
Sensitivity to heat and cold
Trouble swallowing
Breathing issues
Fever
Can a Tooth Infection Be Fatal?
If you leave a tooth infection untreated long enough, it may prove to be fatal. This is because the infection can lead to other complications in the body. For instance, an infected tooth can lead to gum disease. This may raise a person's blood sugar to the point where it causes them to develop diabetes.
Additionally, a tooth infection may result in a dental abscess. This is a pocket of pus that can occur in different areas near the tooth. An abscess may result in sepsis. This life-threatening condition causes the body to attack itself. The National Institutes of Health also says that someone with sepsis is five times more likely to die than someone who had a stroke or heart attack.
A tooth infection can also cause your cardiac tissue to become inflamed. This can trigger a fatal heart attack. Be sure to pay extra attention to how your teeth and jaw feel, especially if you have a history of heart problems.
How to Prevent Tooth Infections
Though dentists offer treatments like tooth extraction and root canal therapy to treat infected teeth, it's best to avoid it in the first place by:
Practice proper oral care by brushing twice and flossing once per day
Floss at least once daily to remove plaque and food from between your teeth
Regularly use mouthwash to eliminate bacteria you missed while brushing and flossing
Visit your dentist twice a year for checkups and cleanings
An infected tooth can mean bad news for your overall health, but it can generally be avoided. With a good dental hygiene routine, a healthy diet, and biannual dental visits, you can maintain a healthy, happy, and beautiful smile!
About the Practice
At Galleria Dentistry, Dr. Gery Benza, Dr. Chelsea Benza, and Dr. Anthony Benza know a lot about smiles. They take pride in administering quality dental health services and can help you keep oral health issues like tooth infections at bay. With their help, you can keep your smile looking lovely and bright. If you want to make an appointment with Galleria Dentistry or to learn more about their services, call their office at (239) 592-5112 or visit their website.