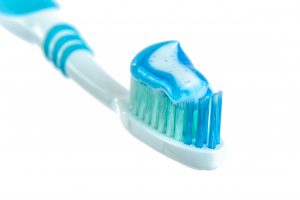 If you have invested in veneers, you've made a great decision. Your flawless smile can last for a decade or longer with the proper care, like brushing and flossing. However, there are a few things you need to know before picking up your toothbrush. Some toothpaste can damage your veneers, tarnishing your beautiful smile and shortening its lifespan. Don't let a simple mistake, like using the wrong toothpaste, compromise your investment. Here is the best toothpaste for veneers to ensure your stunning smile thrives for years.
Not All Toothpaste is Equal
There are countless kinds of toothpastes on the market. You'll find a variety of products offering various benefits, like tartar control, cavity prevention, or teeth whitening. Although they can keep your teeth and gums healthy, the type of toothpaste matters when you have veneers.
Not all toothpastes are the same in terms of texture. Abrasive toothpaste can scratch the surfaces of your veneers. Not only will they lose their shine, but food particles and bacteria can get trapped in the crevasses, causing your veneers to look discolored. The defects will also shorten the life expectancy of your restorations. Changing your toothpaste is a small sacrifice to maintain a confident, attractive smile for many years ahead. Your cosmetic dentist will advise against:
Abrasive Toothpastes: You'll want to skip any toothpaste containing baking soda or other abrasive agents to protect the shine and texture of your veneers.
Whitening Toothpastes: Porcelain is stain-resistant, so you won't have to use a whitening toothpaste if you care for your veneers correctly. Nonetheless, avoid whitening toothpaste because it can be abrasive, cause color inconsistencies, or weaken the bonding material.
Choosing the Right Toothpaste
Now that you know what to avoid, it's easy to find the perfect toothpaste for your new smile. Your goal is to find one that's non-abrasive, gentle, and effective. Look for the American Dental Association's Seal of Acceptance to ensure it's safe when used according to the manufacturer's guidelines.
Toothpaste isn't the only thing you need. The right toothbrush is equally vital. Only use soft-bristled toothbrushes that have earned the ADA's support. Brush lightly to prevent adding wear and tear to your veneers. Don't forget to use high-quality floss daily.
Besides keeping your smile clean at home, visit your dentist at least twice a year for a cleaning and checkup. Any tartar buildup will be removed and your dentist will check each veneer during your examination to ensure they are functioning as intended.
With the correct maintenance and oral habits, you will have another reason to smile. You won't have to worry about replacements or losing your attractive smile for years. Ask your dentist about the best dental products to use at home to safeguard your investment.
About Dr. Anthony J. Benza
Dr. Benza earned his dental degree from the Case Western Reserve University Dental School and has continued his education in advanced services, like CEREC and cosmetic dentistry. If you are ready to achieve the picture-perfect smile you deserve, contact our office today to request your consultation for veneers.