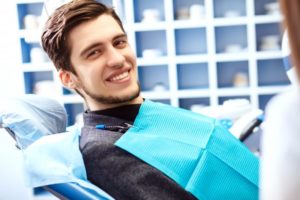 Over time, your teeth have started to lose some of their surface material, leaving you wondering what the cause is. Your emergency dentist in Naples says that not all damage to your teeth comes from decay or trauma but could instead be the result of tooth wear, which refers to the breakdown of your enamel (the outer surface of your teeth). As you read on, you'll learn about the different forms and what can be done to both restore and prevent this problem.
The Purpose of the Enamel
The enamel is comprised of the hardest material in the human body and functions as a protector of the more sensitive parts of the tooth where the canals and nerves are housed. Over time, though, simple things like eating, brushing your teeth, saliva production and other activities can contribute to the enamel wearing down. When this happens, the more sensitive dentin area is left exposed, which can leave you vulnerable to a host of other problems like infection or the further wear of your tooth.
Tooth Erosion Explained
The first form of tooth wear we'll start with is erosion, which is the progressive loss of tooth material due to chemicals or acids dissolving it. The two prime culprits of this condition are carbonated sodas and fruit juices, both known to have high levels of acidity.
Another contributor to erosion is gastroesophageal reflux disease (GERD) or eating disorders like anorexia or bulimia.
What is Attrition?
You can also lose tooth substance through attrition, which is the result of the opposing teeth grinding against each other (called bruxism). This is also more common among people who eat a higher amount of fibrous foods or suffer from sleep apnea.
Abrasion Defined
The final cause of tooth wear is abrasion, which is wear brought on by more mechanical actions. An example is incorrect toothbrushing technique, which can cause notching (separation of the crown from the root).
Can These Conditions be Treated?
Through the restorative dentistry provided by your dentist, you can recover from tooth wear. Depending on the level of severity, your dentist may recommend a crown replacement, which uses a tooth-colored porcelain cap to cover your damaged crown and leave your tooth fully restored.
How to Prevent Tooth Wear
Thankfully, you don't have to suffer from the above conditions. Here are some easy tips to follow from your dentist in Naples:
Limit your consumption of acidic products like fruit juices and sodas.
When you do consume them, don't brush your teeth immediately afterwards (wait 20 minutes).
Avoid vigorous scrubbing of your teeth when brushing.
Don't use your teeth as tools, and avoid wearing tongue rings.
A final way to prevent unnecessary wear to your teeth is to maintain regular visits to your dentist. While you're there, your teeth will be thoroughly examined so that if any signs of wear are present, they can be addressed early.
About the Author
For nearly four decades, Dr. Gery P. Benza has been a fixture in the Naples area. A graduate of Case Western Reserve University School of Dentistry, he provides patients with a level of expertise and compassion that is unmatched. Thus, he's won the People's Choice Award in the Dentistry category every year since 2001. Dr. Benza helps patients enjoy healthy smiles with restorative care at Galleria Dentistry, and he can be reached for more information through his website.