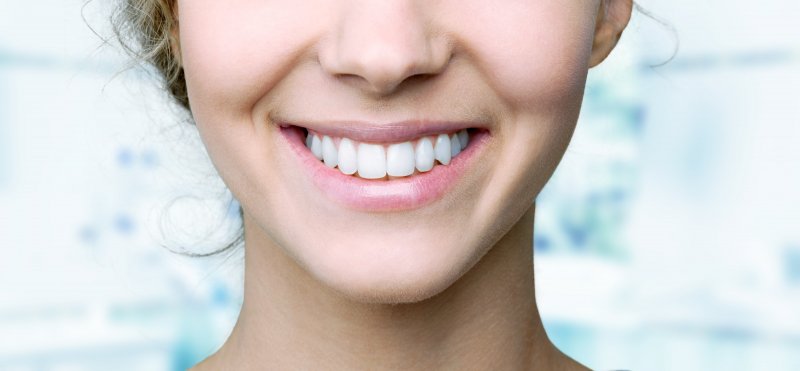 You're looking to have your dream smile, or maybe you just want to fix some minor issues with your teeth, and you've discovered cosmetic dentistry. The results are certainly promising, but you wonder: will cosmetic dentistry hurt? Your cosmetic dentist in Naples is here to tell you why you don't have to worry and what you can do after the procedure to feel your best.
Does Cosmetic Dentistry Hurt?
Your cosmetic dentist is always looking for your best interest, so making sure you're comfortable during your procedure is extremely important. Not only does your dentist work hard to make your visit pleasant and relaxing, modern technology also allows most procedures to be completed with very little, if any, discomfort.
Several treatments you can expect little pain from are:
Teeth whitening
Dental bonding
Tooth-colored fillings
Porcelain veneers
Orthodontic treatment/braces
These dental procedures are noninvasive, so you can expect little to no discomfort during the process.
Most people are apprehensive about dental treatment, but if you're feeling anxious about discomfort feel free to let your dentist know! They are more than willing to help you feel at ease.
What is Sedation Therapy?
If you ever feel concerned or anxious about your dental procedure, your dentist can always offer sedation therapy. Before your treatment, nitrous oxide can be administered to you through a mask and have you feeling significantly more relaxed. You might even consider the procedure to be quite pleasant in retrospect.
What to Do After Cosmetic Dental Work?
Depending on which treatment you completed and your unique oral health situation, it's normal to sometimes feel some slight soreness or sensitivity in your teeth afterwards. Thankfully, any discomfort you experience should be mild, fleeting, and easy to manage.
There are a few remedies you can try if you do experience any uncomfortable sensations. Rinsing your mouth with water always helps to clear away debris or food particles stuck between your teeth. You can use a cold compress, placing it on your cheek in the area of discomfort, in order to manage any swelling and reduce sensation. Over-the-counter medication also helps, but if the issue persists you can always call your dentist.
Today, most every cosmetic treatment option has advanced in a way where discomfort is as minimal as possible. Now, when you make an appointment for cosmetic dentistry, you can feel more confident about the procedure and your experience with getting your dream smile!
About the Author
Galleria Dentistry is a family-run office, located in Naples, FL, where the team strives to provide outstanding and relaxing dental care. Utilizing state-of-the-art technology, Galleria Dentistry offers a vast range of cosmetic dentistry, including teeth whitening, veneers, and orthodontic treatment. They can provide nitrous oxide sedation for a more pleasant and comfortable procedure tailored to your needs. If you have questions about sedation and cosmetic treatments, visit their website or call 239-249-8582.