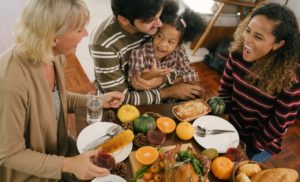 The holidays are right around the corner and so is all the fun and busyness that comes with them. The last thing you want is a dental emergency. Eating more hard-to-chew, sugary treats than usual could result in unexpected outcomes like broken or missing teeth. Your emergency dentist in Naples can give you some great tips on what a dental emergency looks like and how to keep your family free from the drama this holiday.
How Do I Know if It's an Emergency?
Before setting up a plan to avoid a dental emergency, it's important to know what one actually looks like. There is a difference between slight discomfort or sensitivity and a broken or knocked-out tooth. Here's what you to know about what constitutes the need for a last-minute visit to the dentist:
Knocked-out tooth: Time is of the essence. If the tooth itself is still intact, there is a good chance of salvaging it and returning it to its place.
Broken or chipped tooth: This will likely impact your speech and ability to chew. Rinse your mouth with warm salt water, grab an ice pack, and head straight to the dentist.
Severe toothache: If you or a family member are experiencing pain in a tooth to the degree that it is distracting you from your normal routine, it's time to see the dentist as soon as possible. You can take some over the counter medication to reduce swelling and ease the pain in the meantime.
Dislodged crown: If your crown comes off, try to find it immediately. If available, a dental adhesive can help to hold it in place until you're able to see the dentist. Toothpaste will also work, believe it or not!
The most important key in any of the above situations is to stay calm if they should happen. Having a clear head can help you and your family navigate through a dental emergency and make it to the dentist quickly for professional assistance.
Pro Tips for Avoiding Dental Emergencies This Holiday
While the very nature of an emergency is the unexpectedness of it, there are plenty of practical ways that you and your family can take preventive measures that will help you avoid any dental drama over the holidays:
Try to steer clear of hard treats. Instead opt for something softer to munch on.
Limit your sugar consumption. Sugar promotes tooth decay, so try to be conscious of how much you're consuming throughout the holidays. Your teeth will thank you!
Practice oral hygiene. Regular brushing and flossing, especially after eating, helps to prevent plaque build-up and cavities.
Drink water. Staying hydrated rinses your teeth and keeps your mouth from drying out, which prevents bacteria from thriving.
Set a plan for a smile-friendly holiday season, and make it happen!
About the Practice
Dr. Gery P. Benza works alongside his son, Dr. Anthony J. Benza and daughter-in-law, Dr. Chelsea A. Benza. Together, they lead the team at Galleria Dentistry where they focus on providing the highest quality of care and attention to patient comfort. As experts in emergency dentistry, they are always ready to serve their community under any circumstance. They highly value educating their patients on how to care for their teeth to avoid accidents and maintain overall oral health. Ready to get your smile in tip-top shape for the holidays? Visit Galleria Dentistry online or give us a call at 239-249-8582