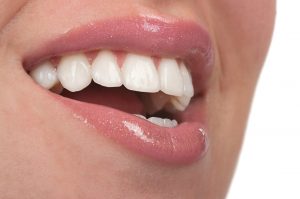 Several factors contribute to an attractive smile, like the color, size, and shape of your teeth. They should be proportionately sized; however, it's not uncommon for teeth to appear short or stubby. A gummy smile can be caused by several issues, like excessive enamel wear, genetics, or extra gingival tissue. If you have small teeth, you don't need to feel insecure about your smile any longer. Your cosmetic dentist can increase their size using a personalized plan. Here are 3 of the most common elective procedures that can give you a big, beautiful smile you'll be proud to show off.
Improving Your Gummy Smile
You might believe your short teeth are only an esthetic issue, but they can also cause dental problems, like a TMJ disorder. An improper bite can occur from inadequately sized teeth, which can lead to jaw pain and enamel erosion. If too much enamel is lost, your nerves may become exposed, causing significant discomfort. Your cosmetic dentist can easily correct small teeth to improve your self-esteem and oral health. You might be a candidate for:
1. Porcelain Veneers
A veneer is a thin shell that's bonded to the front surface of a tooth to enhance its color, size, and shape. The versatile treatment can correct several concerns, like short teeth, discoloration, or chips. Overall, you can drastically improve the appearance of your smile using just one procedure. The minimally invasive treatment can last for a decade or longer with the right care, like maintaining your oral hygiene.
2. Metal-Free Restorations
A dental crown is a customized cap that's bonded over the entire tooth above the gum line. Although crowns are often used in restorative dentistry, they also have cosmetic benefits because they are made of porcelain. They are metal-free and closely mimic your real teeth. Depending on the number of crowns required, it can take several weeks to complete the process. Your dentist will determine if they are the best solution for you based on your oral health and goals.
3. Direct Bonding
A composite resin material can be applied to your teeth to make them larger. The material is customized to match the color of your tooth to blend in with your enamel. The simple, effective treatment can be performed after just 1-2 appointments with results that can last for about 10 years. Your smile will look natural using a noninvasive treatment.
Enjoy Longer Teeth Today
Don't hide your stubby teeth any longer. Your cosmetic dentist offers the solutions you need to give them a makeover. You'll achieve the stunning, confident smile you deserve to feel your best.
About Dr. Gery P. Benza
Dr. Benza earned his dental degree at the University School of Dentistry in Cleveland. He has over 30 years of experience in dentistry, which he combines with the latest treatments, technologies, and techniques to provide superior care. If you're ready to invest in an attractive smile, contact our office today to schedule your consultation for cosmetic dentistry.